Air date:
Fri, 01/11/2019 - 10:00pm

to

Sat, 01/12/2019 - 12:00am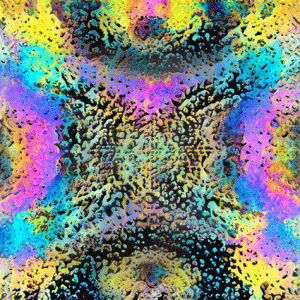 More Images: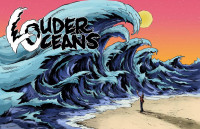 Sean The Bus Driver's first ride of 2019
First broadcast of 2019 Washer/Dryer and Louder Oceans are playing a live set. When We Met is coming in to talk about new music and other surprises. Thanks to everyone that supported us during  our 50 year anniversary celebrations. 
WASHER/DRYER
"We're that band the neighbors have been complaining about"
https://washerdryermusic.bandcamp.com/
https://www.facebook.com/WasherDryerMusic/
When We Met is an experimental rock duo with an 80's new wave and 90's indie rock vibes. Known for delivering a big sound for two people, When We Met crafts unique layers of instruments to enhance and intertwine the songs into their signature sound. With the goal in mind to be diverse in their music, the two switch off on lead vocals and always experiment with songwriting and recording techniques. 
When We Met is the experimental rock duo of Bryan Casey and Melissa Dorres. The two musicians met at a concert in 2010 and began tinkering with songwriting together. Working around their busy lifestyles they eventually cowrote some songs, got an EP recorded and figured out a unique way to perform as a duo with the big rock and roll sound they wanted. When We Met made their debut performance in 2014. 
https://whenwemet.bandcamp.com/
https://www.facebook.com/Whenwemetband/
Brandon Ficquette and Reed Schackmann came together in early 2015 to begin writing music as an acoustic duo. As their music began to develop, it became clear that Ficquette's ability to generate catchy riffs and intricate solos mixed with Schackmann's diverse vocal range and songwriting abilities created a powerful dynamic. For the next two years, Ficquette and Schackmann spent their time honing their sound and experimenting with different iterations of cast members that would eventually be known as Louder Oceans. In 2017, the duo were finally joined by powerhouse duo Alejandro Quiroz and recent Portland, OR transplant Tom Andes to complete the quartet. Together Andes and Quiroz provide the deep pocket and hard grooves that are the canvas that is layered with ambient guitar grooves and soaring vocals to create the eclectic and diverse sound of Louder Oceans.

In 2018, Louder Oceans offered their debut release "Megaphone Tsunami". Right out of the gate, Megaphone Tsunami received raving reviews from friends, family, radio and publications alike. The success of the album was summarized candidly by Veronica Bisesti of the Portland Radio Project, "Without a doubt [Louder Oceans] Is taking names and making waves!". Within the first week of the albums release, their song 'Staxx' gained international exposure by landing on radio programs that aired in countries across the world including the UK, Spain, Australia and New Zealand. Louder Ocean's sound has been described as "eclectic rock" and a fusion of 70's psychedelic and 90's alt rock. With their unique sound and intricate yet accessible song writing, Louder Oceans continues to garner attention both locally and internationally.
https://www.facebook.com/louderoceans/
https://louderoceans.bandcamp.com/
Update Required
To play the media you will need to either update your browser to a recent version or update your
Flash plugin
.