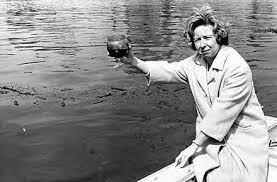 Subscribe to podcast
Produced for (Program name):
A monthly Discussion of Water Politics Near and Far
Please join Me, Kristin Yount, for a monthly discussion about water policy and politics. Privatization, assumed and official water rights, ignored treaties, industrial pollution threaten our water supplies. More than ever the health of our aquatic biome must be addressed. Our waterways reflect the health of the people, plants and animals on earth.
I aim to talk about water policy worldwide. For the next few months (July - September 2016). I will be focusing on the Willamette Harbor Superfund site, The CERLA (Comprehensive Environmental Response, Compensation, and Liability Act of 1980) or superfund process and how it effects Portland.
If you are not in Portland you can find your nearest CERCLA or Superfund site here
For a history of CERCLA go here
Watch this space for updates and links