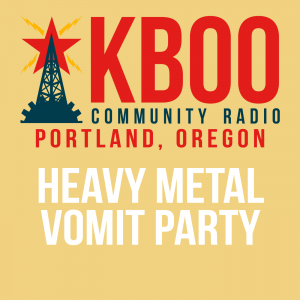 Subscribe to podcast
Airs Thursday 12:00am (midnight) to 3:00am . Alternates weekly with Pandæmonium.
JUST RIFFS
Heavy Metal Vomit Party is an attempt to provide an overview of heavy metal and its sub-genres, from its roots in hard rock from the late 60s to the more extreme modern style. Enough obscurities and detours to keep it interesting, but plenty of heavy riffs to keep you satisfied. Airs every other week after Life During Wartime.