Air date:
Sun, 01/26/2020 -

6:30pm

to

8:00pm
More Images: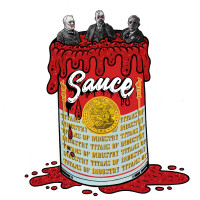 WRNG HAUS performs LIVE. Titans Of Industry showcase their new album, PDX Psychedelic Society is promoting an upcoming event and the new BRIZZLEMAN single drops.
Groovy and catchy, WRNG HAUS is a Portland pop act propelled by a rhythm section tight as synchronized swimmers, and guitar hooks drowning in luscious effects. Even with their refreshing departure from the norm in musical textures and melodies, WRNG HAUS isn't afraid to pay tribute to the oldies we all love with some.
Youtube: https://www.youtube.com/c/wrnghaus
Instagram: http://instagram.com/wrnghaus
Spotify: https://open.spotify.com/artist/6p9v3x4V75iD3avfc5QFXN?si=2s3umZtDTf6OB_...
Website: https://wrnghaus.wixsite.com/wrnghaus
TITANS OF INDUSTRY: Toitheband.bandcamp.com www.Twitter.com/toitheband www.Soundcloud.com/toitheband www.Facebook.com/toitheband
@toitheband on Instagram
Search toitheband on youtube
Jayson and Jordan from Portland Psychedelic Society will be stopping in to talk about the community events and meetup groups happening in February. The Portland Psychedelic Society (PPS) is 501c3 non profit to fund educational events, support groups, and to raise awareness about psychedelic science. PPS is one of many psychedelic societies worldwide that create community and raise awareness around psychedelic science.
Feb 5 at Taborspace and every first Wednesday Difficult Journeys open conversation And in a separate room we have a meeting for Mental Healthcare Professionals
Feb 15th Psychedelic Sack Lunch. This is our indoor, trash-free picnic. Every one is invited to bring their own lunch and just be social.
Late February mushroom workshop. Walking meditations. Support groups more and more.
www.linktr.ee/portlandpsychedelic
James Villa is a multi-instrumentalist and songwriter from Portland, Oregon. His self-produced music is described as Neo Soul, R&B, and Synth Funk. His influences draw heavily from the tight instrumentation of Michael Jackson, and the Questlove/J Dilla feel of D'Angelo's records. He taught himself piano and guitar at the age of 8, listening to the radio and playing along to his favorite songs, hearing each part and recreating it in GarageBand. Though a mostly self-taught musician, he credits his musical confidence to the supportive instructors he had through high school and college in Castlegar, BC. He and his younger brother started a rock band called "Roy Has Fire" which went on to receive a large grant from the Canadian government to tour the Kootenays. Singing backups for his brother, he began to take more leads and become more confident in his singing abilities. Growing up on classic rock and blues didn't keep him in a musical box. Through college he performed with several bands of different genres, on various instruments: playing guitar in a rock band, bass in a folk band, synth in a 90's throwback group, and drums in a two-piece punk band. A graduate of Selkirk College, with a major in Composition, he moved to Portland with a handful of recordings and a passionate drive to bring his music to the public. After an unsuccessful but eye-opening first year of struggling to find the right people for his project, he stumbled across a basement hip-hop jam where he would soon meet the members of his now stellar Brizzleband. https://www.brizzleman.com/ https://brizzleman.bandcamp.com/ https://open.spotify.com/artist/01VNlrYKH56KEpyT7cIiox
Update Required
To play the media you will need to either update your browser to a recent version or update your
Flash plugin
.