Air date:
Wed, 06/19/2019 -

6:30pm

to

7:00pm
More Images: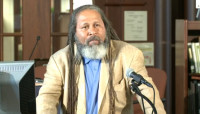 ---
June 19 is Juneteenth. Forty-five states and the District of Columbia recognize Juneteenth as a holiday or a holiday observance. Since this edition of Free Culture Radio is being recorded on and will be broadcast on June 19, we make a technical departure from our usual coverage of drugs, drug cultures, and the influence of drugs on society to talk about the Juneteenth holiday, American history, and contemporary politics.
Hari Jones was an author and historian who served as the Assistant Director and Curator at the African American Civil War Freedom Foundation and Museum in Washington, DC. Mr. Jones sadly passed away in 2018. On June 19, 2015, he gave the opening address at the Juneteenth Book Festival Symposium on Black Literature and Literacy, which was held at the Library of Congress. We're going to hear Mr. Jones tell the true story of Juneteenth.
Judge William Murphy, Jr., is an attorney and civil rights advocate in Baltimore, Maryland. He was the attorney for the family of Freddie Gray, a young man who was murdered by Baltimore police in April 2015. On the first anniversary of Freddie Gray's death I had the good fortune to meet Judge Murphy, and he was kind enough to grant me an interview.
Here are a couple of excerpts from the show:
Judge William Murphy, Jr.:
"I think it's the responsibility of great leadership to teach people what the problems are in a way that is compelling and inspirational. And so we've got to look for those leaders, we've got to try to cultivate them, we've got to make our children like that, we've got to make sure that we groom a generation of people who are going to fight this ugliness, and convert it to the beauty it should have always been. And this requires a community effort, so in every way, every day, we need to be forces for progressive change, big, small, medium sized, progressive change. And we've got to teach, you've got to teach, you've got to make sure that these kids, who grow up in poverty, understand why that happened, so their curriculum in public schools has to reflect the greatness that they used to have, and why, and what happened to them so that they were born in a muddy log drinking -- in a hollow log drinking muddy water instead of standing on firm ground with an excellent educational background, knowing who they are, where they came from, and where they need to go.
"And as long as our school system doesn't do that for these kids, they will blame the circumstances of their life on themselves. They will see themselves as worthy of living in West Baltimore, as worthy of living in East Baltimore, and that somehow this is their lot in life. No, the education that they get has to be inspirational, it has to be uplifting, it has to teach the evil of the past so that it's not repeated. And people who don't want to do that, they've identified themselves as who they are. They're the forces of regression, and of oppression, and of suppression, and we can't have that anymore. So, we've got to teach each other this history, especially our children, so that, you know, the old saying, people who are ignorant of their history are doomed to repeat it doesn't result in the repetition of the last five, six generations in Baltimore and cities all over this country, where things just keep getting worse."
Hari Jones: 
"Out in Texas, African descent soldiers who had been there for months engaged rebel soldiers in combat in May of 1865. Galveston was captured and occupied by the Union Navy on June 5, 1865. By the end of the first week of June, the 25th Army Corps and thousands of other reinforcements were arriving in the Lone Star State.
"In the early morning of June 15, 1865, the rebel governor and thousands of rebel soldiers were chased out of the United States into Mexico by this imposing Union force. The tradition of the Juneteenth Ball on June 16th was thus established.
"General Gordon Granger was the commander of the New Department of Texas. His immediate superior, General Philip Sheridan, ordered Granger to publish general orders informing the people of Texas that all the laws enacted by the rebel governor and legislature were null and void, that federal laws applied and thus the Emancipation Proclamation had freed all the slaves in Texas forever.
"Granger arrived in Galveston on June 19, 1865 and he reported to General Sheridan that when he arrived that morning, there was a brigade of the 25th Army Corps already in Galveston.
"Over a thousand African-American soldiers, heroes of Virginia, were in Galveston over a week before Granger showed up. Later that day, Granger published General Order Number Three and the military campaign for emancipation and union was officially declared over.
"Let us therefore celebrate the 150th anniversary of the end of the successful campaign for emancipation and union. On this Juneteenth, let us embrace the truth, reject the lie, and pledge ourselves to achieving liberty and justice for all in this, our indivisible American republic."
Update Required
To play the media you will need to either update your browser to a recent version or update your
Flash plugin
.
Download audio file