Air date:
Fri, 09/01/2017 -

10:00am

to

10:15am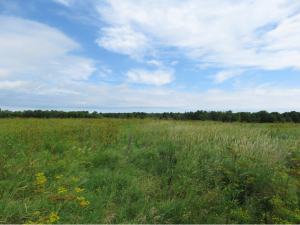 Soundscapes are Living Memory and History
Humans hear the world before we ever see it. This is as true in utero as it is when we navigate the dark. Every place on earth makes a multitude of sounds, and each collection of these is a soundscape, an ecological record of what is, or was, present at a given place and time. The world moves and things change. Like fingerprints, the environments and physics that create these sounds are unique. Sound grounds us in a time of day, season, weather pattern, habitat, or shared sense of community. It is processed in the same parts of the brain as emotion and is a powerful force in creating and recalling memory. For instance, each river sounds different to its listeners at various times of the day or year. However if you grew up along the Columbia, and meet a stranger who did the same, it's probable that you will form a bit of a bond based on sharing that common ground, that common history. You both remember what it sounds like to be "home".
In this first episode of Threshold Shift, we will be featuring two moments this summer in Wisconsin: Dawn at Island Lake, Manitowish Waters in Northern Wisconsin recorded by Maggie Dubris and Late Morning at the Sheboygan Marsh State Wildlife Area in Central Wisconsin recorded by Mark Vaughan.
8-13-2017 6:00 AM on a dock at Island Lake, Manitowish Waters, Wisconsin.
Recorded by Maggie Dubris using a Sennheiser ME 67 microphone and a Marantz PMD661MKIII digital recorder. Maggie Dubris is an independent artist living and working in New York. If you are interested in her soundscape work, you can check out her most current installation The Vanishing Oceans Project.
7-17-17 10:59 AM in the field at Sheboygan Marsh State Wildlife Area, Wisconsin. Recorded by Mark Vaughan using a Telinga Parabola disc with a Sennheiser MKH 20 microphone and a Marantz PMD 661 digital recorder. Mark Vaughan is an Indiana Master Naturalist and an Illinois Master Naturalist who conducts numerous bird walks yearly. He is an avid photographer and recently completed, with assistance from the Macaulay Library and the Field Museum of Natural History, a "Guide to Common Sparrows of the Chicago Region." 
 
Update Required
To play the media you will need to either update your browser to a recent version or update your
Flash plugin
.