Air date:
Mon, 01/30/2017 -

11:00am

to

12:00pm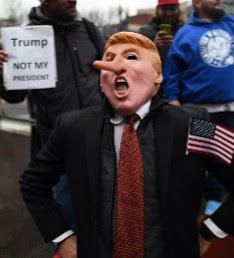 More Images:

On The Ground: Voices of Resistance from the Nation's Capital
Voices From the #Inaugurate The Resistance Mass Protest at Trump's Inauguration...Gerald Horne on Trump's First Week in Office, Including Threats to Voting Rights, Mexico, China and the Environment. 
UNHEARD VOICES FROM THE ONLY PERMITTED PROTEST AT THE INAUGURATION OF DONALD TRUMP. WE HEAR FROM THOSE AMONG THE MORE THAN 10,000 ACTIVISTS, ARTISTS, SCHOLARS, RELATIVES OF THOSE SLAIN BY THE POLICE WHO GATHERED A WEEK AGO. THAT IS MOST OF OUR HOUR BUT BUT WE COVER OUR HEADLINES A LITTLE DIFFERENTLY TODAY AS A DISCUSSION WITH THE AUTHOR AND ACTIVIST PROFESSOR GERALD HORNE. HEADLINES ON TRUMP'S FIRST WEEK IN OFFICE. 
On The Ground"Voices of Resistance from the Nations Capital (www.onthegroundshow.org) is a weekly show produced for WPFW Pacifica Radio devoted to activists for social justice, those who are in the DC area and those who come to DC from across the nation or from across the globe to speak truth to power. Esther Iverem, founder, executive producer and host, is an award-winning journalist, poet, visual artist and activist.