Air date:
Tue, 11/22/2016 -

9:00am

to

10:00am
More Images: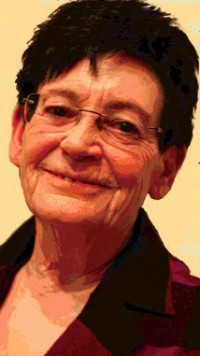 An Indigenous People's History of the United States
Roxanne Dunbar-Ortiz is the author of the 2015 American Book Award-winning An Indigenous People's History of the United States. Her expertise in Ethnic Studies, Women's Studies, the Sioux Nation and other indigenous peoples of the Americas is recognized around the world.
The historical lens through which national holidays are viewed is often blurred and distorted. Thanksgiving is a case in point. The much-revered Pilgrims fresh off the Mayflower sat down and shared native foods with the friendly Wampanoags.  A heart-warming story. But this idea of the gift-giving Indian, helping to establish and enrich what would become the United States, is a myth. Native Americans would soon be overwhelmed and killed en masse by white settlers. Those that survived the murderous campaigns against them were relegated to inhospitable reservations. Indian land was stolen fair and square. Today we honor the memory of the slaughtered with Apache and Black Hawk helicopters, Jeep Cherokees, the Washington Redskins and calling bin Laden, Geronimo.  Native Americans are offended by the appropriation of their culture. It is the final stage of genocide.