Air date:
Fri, 09/23/2016 -

9:00am

to

11:00am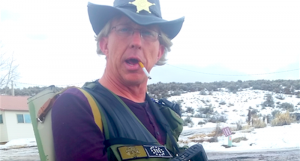 More Images:
This morning on KBOO's News and Public Affairs Day we present a special program on the rise of the extreme right in the United States, which has culminated in the Republican party nomination of a neo-fascist candidate.
First, it's an exclusive KBOO interview with Steve Fraser, the author of The Limousine Liberal: How an Incendiary Image United the Right and Fractured America.
No political metaphor in recent American history has enjoyed the impact of the limousine liberal. Taking aim at what many consider the hypocrisy of wealthy liberals who champion the cause of the poor but who have no intention of bearing the costs of doing anything about their plight, it has mobilized an enduring politics of resentment against everything from civil rights to environmental regulation.

In The Limousine Liberal, Steve Fraser argues that the metaphor of the limousine liberal has had a pernicious effect on American political culture. From Henry Ford's attacks on Jews, bankers, and Bolsheviks in the 1920s to the Tea Party's vehement hatred of Barack Obama and Hillary Clinton, it has served as the animus binding together right-wing populism in America.

In the vein of the late Richard Hofstadter, Fraser dives down below the surface of rational political life to identify and understand the right's most elemental fears.
-------------------------------
Then we'll speak with renowned activist and writer Arun Gupta, a founding editor of the Indypendent magazine and a founding editor of the Occupy Wall Street Journal. He has documented the rise of the extreme right in the U.S. for years, beginning with the 'tea party movement'. His recent articles include 'Donald Trump embraces a toxic dump of hipster racists with his new fantasy-spewing campaign CEO' and 'Meet the shock troops of Trump's America' - shock troops that Gupta documents and exposes right here in 'progressive' Portland, Oregon.
------------
Update Required
To play the media you will need to either update your browser to a recent version or update your
Flash plugin
.
Download audio file