Air date:
Tue, 03/21/2023 -

6:00pm

to

7:00pm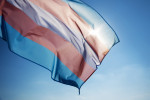 Please join us for Transpositive on KBOO Community Radio on Tuesday, March 21st as we discuss the current wave of hate legislation being introduced across the country targeting trans kids.  Over 400 individual pieces of legislation have been introduced in over 36 states including 7 in Oregon.  The vast majority are aimed at trans kids, denying trans kids the right to use the bathroom, to get counseling and therapy and access to basic medical services.  Doctors who provide services to trans kids have been threatened with felonies and lifetime imprisonment.  In the state of Arkansas, a bill is heading to the governor's desk which would make it a crime for transgender people to use the bathroom.  In Tennessee legislation has been passed that has transgender people wondering if they will be arrested for going out in public.  We will discuss where this most recent spate of hate legislation started, in South Dakota in 2019, and the two right wing anti-trans hate groups pushing this legislation, the Alliance Defending Freedom and the American College of Pediatricians as well as the role the conservative American Legislative Exchange Council has played in this attack on Trans rights.
Transpositive is a biweekly program in Portland exploring themes important to those who identify as Transgender, Gender Non-Binary, and Gender Non-Conforming. Transpositive tries to connect listeners with the ongoing activist, arts, culture, and dialogue happening in Portland and beyond. Make your voice heard! Transpositive PDX is open to new and experienced programmers, guests, and events you want our community to know about. We are an open collective. Anyone who identifies as trans, gender non-binary, gender fluid is welcome to be part of our collective after completing some basic free radio training. 
For more information contact Emma at transpositivepdx@gmail.com
Transpositive PDX on KBOO 90.7FM or online at KBOO.FM
like us on Facebook: facebook.com/transpositivepdx
Inside the Secret Working Group That Helped Push Anti-Trans Laws Across the Country, Mother Jones
https://www.motherjones.com/politics/2023/03/anti-trans-transgender-heal...
Update Required
To play the media you will need to either update your browser to a recent version or update your
Flash plugin
.