Air date:
Mon, 11/28/2022 -

6:30pm

to

7:00pm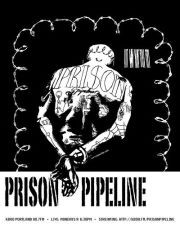 Please join us on Monday, November 28th at 6:30 pm for Prison Pipeline on KBOO Community Radio as we talk with Hilary Mar Lopez Nichols and Joshua Wright about Connecting on Medicaid Access for Adults in Custody.  Losing access to Medicaid can be a life threatening experience for former Adults in Custody.  When an AIC is released from state or county jail they have to reapply for health insurance, and the process of being re-enrolled can often be a daunting experience for a population at high risk of homelessness, joblessness and often without a mailing address or a telephone.   HR 955 in the US House and SB 285 in the US Senate, the Medicaid Reentry Act of 2021 allows Medicaid payment for medical services furnished to an incarcerated individual during the 30-day period preceding the individual's release. The Medicaid and Children's Health Insurance Program (CHIP) Payment and Access Commission must report on specified information relating to the accessibility and quality of health care for incarcerated individuals, including the impact of the bill's changes.  The Center for Medicaid.  The Center for Medicaid and Medicare Services is currently accepting commentary through the end of the year on this urgently needed change.

Hilary is a queer, mixed race person living in Portland, OR. She works as the Health Equity Organizer at the Richmond Clinic in SE Portland, and is the heartbeat holder for the Health Equity and Leadership at Richmond (HEAL-R) team. The HEAL-R program is a clinic-based community organizing program that 1) organizes listening sessions to center the issues most important to patients/community members, 2) develops the civic leadership potential of its members, and 3) acts together to change policies, led by patients/community members. Joshua Wright spent 50 months imprisoned. During that time, they were able to accomplish such things as co-found Liberation Literacy; name and co-create ALL RISE Magazine, and start the first Gender and Sexuality class in the Oregon Department of Corrections. They currently live in Portland and continue to engage in community organizing, education, and activism, with a main focus of social justice and prison abolition.
Prison Pipeline is a radio program dedicated to educating the public about the Oregon criminal justice system. Our goal is to present a unique understanding of the criminal justice system, address the root causes of crime, and challenge the status quo. We seek to promote awareness and activism in order to foster a safe, healthy, and just society. Tune in every Monday at 6:30 P.M. to hear our hosts Karen James, Adam Carpinelli, Emma Lugo, and Doug McVay explore the Oregon justice system with a variety of guests.
Links from Today's Show: 
Medicaid Reentry Act: https://cochs.org/medicaid/reentry-act/
House Resolution 955: https://www.congress.gov/bill/117th-congress/house-bill/955
Senate Bill 285: https://www.congress.gov/bill/117th-congress/senate-bill/285/all-info
Liberation Literacy: https://www.liberationliteracy.org/
Prison Pipeline on Facebook: https://www.facebook.com/prisonpipeline/
Please feel free to connect with us with any questions, comments or suggestions at kbooppc@gmail.com
Update Required
To play the media you will need to either update your browser to a recent version or update your
Flash plugin
.
Download audio file