Air date:
Mon, 01/31/2022 -

9:00am

to

10:00am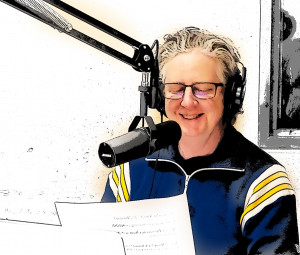 Views, Reviews, and Interviews from a Socialist-Feminist, Anti-racist, Anti-colonial and LGBTQ-positive Perspective
Denise Morris hosts this episode of the Old Mole, which includes the following segments:
Power Battles in Maine: Bill Resnick interviews Matthew Cannon, a leader of a Maine ballot Initiative campaign that successfully prohibited the construction of a superhigh voltage electricity line. The initiative won by a stunning margin of 60% to 40%. The immense power grid would have cut a huge swath through the pristine forests of Maine to bring electricity from mega-dams in Quebec to Massachusetts. Maine's big utilities are challenging the win in the courts. But win or lose, the Sierra Club and other sponsors of the initiative are now collecting signatures for a second initiative to take over Central Maine Power, the state's largest Investor Owned Utility. They seek to replace it with a large cooperative of many smaller cooperatives, who are committed to building out local solar and wind power.
DiaTribe: Jan Haaken talks with AJ Wone about his film, "DiaTribe", which screens this Friday evening, February 4th, at the Hollywood theater as part of the Cascade Festival of African Films. Tracing the evolution of hip-hop dance from traditional origins in Africa, "DiaTribe" features the music and wisdom of Ghanian Master Drummer and Portland legend, Obo Addy. Wone is a filmmaker, performing artist and historian with an emphasis on the oral and eurhythmic traditions of storytelling. He has independently produced, written and directed theater, film and television between his native roots in L.A. and the Pacific Northwest. For more, including an archive of Afro American films, see the Department of Afro American Research, Arts, and Culture.
Outlook in Nicaragua: Luisa Martinez interviews author, lawyer, and peace activist Dan Kovalik about his recent trip to Nicaragua for the inauguration of President Daniel Ortega. Luisa and Dan discuss the long, dark shadow the US has cast over the Nicaraguan people, the characteristics of the Nicaraguan revolution, and possibilities for the future. 
Update Required
To play the media you will need to either update your browser to a recent version or update your
Flash plugin
.
Download audio file