Air date:
Fri, 12/31/2021 -

10:30am

to

11:00am
More Images: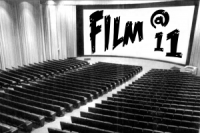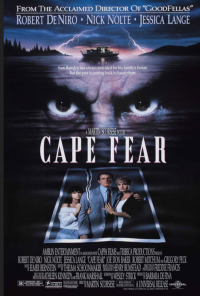 This week, Britta Gordon looks at C'mon C'mon, while Jeff Godsil revives Jimmy Cliff in The Harder they Come, and Matthew of KBOO's Gremlin Time covers The Train, with Burt Lancaster, then in the book corner a new volume on Scorsese's version of Cape Fear. 
––––––––––––––––––––––––––––––––––––––––––––––––––––––––––––––––
Cape Fear
Seemingly forgotten today, Martin Scorsese's 1991 film Cape Fear was as controversial as many of his films from Taxi Driver to The Last Temptation of Christ. One of his idols, Michael Powell, some 30 years earlier, also released a controversial thriller, which in that case destroyed his career: Peeping Tom. Scorsese weathered the new controversy by having a hit film, and going on to Oscar fame with Raging Bull and The Departed.
Now in a new volume from the Devil's Advocate series published by Liverpool University Press Rob Daniel takes on the task of defending the film from its earlier detractors, and attempts to weave the film into the profile of Scorsese's filmography, with the unique take that Cape Fear is really a horror film and that certain horror film tropes and styles have informed most of his films.
Cape Fear was originally the novel The Executioners, written by John D MacDonald, most famous for the Travis McGee series of color coded titled mysteries. One of America's greatest writers, McDonald was a master of form and prose, and the book was quickly picked up by Universal for a cult thriller retitled Cape Fear, directed by J. Lee Thompson and starring Gregory Peck and Robert Mitchum in one of his many iconic older actor parts. Rob Daniel explains in the introduction that Scorsese was going to make Schindler's List and Spielberg was going to re-make Cape Fear until they flipped projects, with Scorsese falling under the influence of star Robert De Niro, as he often does, to pursue the narrative about toxic masculinity.
After a plot summary and a production history, in which the reader learns that De Niro spent thousands of dollars to have his teeth made crooked, then thousands more to have them fixed again,  Mr. Daniel dives into his thesis by quoting a list Scorsese once made of his favorite horror films. He analyzes the list in terms of the Gothic elements of the films, and their possible influence on some of the situations in many other Scorsese movies, even when they aren't Gothic.
Among the titles on the list are The Haunting, and The Innocents, The Uninvited, the Val Lewton produced Isle of the Dead, The Entity (Furie, 1982), The Shining, The Exorcist, Night of the Demon, directed by Jacques Tourneur, in 1957 from an M. R. James horror story, and Hitchcock's Psycho. Among other things, Scorsese hired Saul Bass to do the credit sequence for Cape Fear, and he mimicked the style of the Psycho credit sequence he did, while at one point a character in Cape Fear disguises himself as a woman. Mr. Daniel makes a thorough case and the reader learns a lot about Scorsese from this slim volume, in which he also addresses the controversial treatment of women in the film, and gives a pretty good summary of Scorsese's career ups and downs since Cape Fear.
He concludes:
"Three decades after its release, Cape Fear seems less commercial and more Scorsese than it did in 1991. A dearth of sympathetic characters was recognizably part of the filmmaker's M.O., as was the film's lack of interest in being likable popcorn fare. But, there is a relentlessness to its dread unbalanced by the absence of an audience anchor akin to, for example, Clarice Starling. We have reviewed how Scorsese adapted the remake to fit his themes, and for fans of the director there is pleasure in seeing him transform a solid thriller into a tragedy of spiritual anguish and terror. Scorsese's feature films during the noughties – Gangs of New York, The Aviator, The Departed – had an anonymity to them that made the bravura filmmaking here a reminder of his masterly use of form. Shutter Island began a return to more visually interesting work, while Hugo (2011) and The Wolf of Wall Street are vintage Scorsese in their directorial dynamism. With Silence and The Irishman, he has developed a more contemplative camera that nonetheless remains diverting.
Cape Fear is a must read for any student of Martin Scorsese.
Update Required
To play the media you will need to either update your browser to a recent version or update your
Flash plugin
.