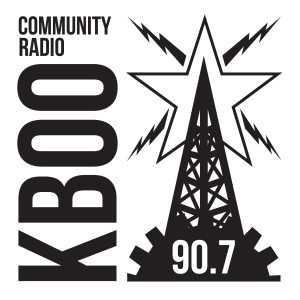 Published date:
Wednesday, May 3, 2017 - 4:30pm
The KBOO Board of Directors is looking to fill 1 open seat by appointment for a term ending in September 2018. The deadline to apply is July 17, 2017.
In order to be considered for appointment to the board, please fill out the documents below completely and either email the documents to boardapplication@kboo.org or mail or drop off the completed documents to the station c/o Kathryn Garcia, KBOO Radio, 20 SE 8th Ave, Portland, OR 97214. Incomplete forms will NOT be considered as fulfilling the Statement of Interest requirement of the KBOO By-Laws. Please send these by July 17, 2017.
Candidates must submit a maximum 500-word statement that summarizes what specific experiences, knowledge, and skills prepare you to assume a governance position on the KBOO Board of Directors. The statement may include 1) activist experience, 2) coalition or board experience, and 3) why you want to serve on the KBOO board, specifically.
Plan to attend the KBOO Board meeting on July 24, 2017 at KBOO when current board members will vote to appoint 1 new board member for a term ending in September 2018. At the meeting you will be given 3 minutes to address the board and share more about yourself and your desire to be appointed to the KBOO Board of Directors.
If you have questions, please email boardapplication@kboo.org. Again, thank you for your interest in serving on the KBOO Foundation Board of Directors and for your support of community radio.                              
-Board of Directors
Download kbooboardpack.docx
(42.77 KB)