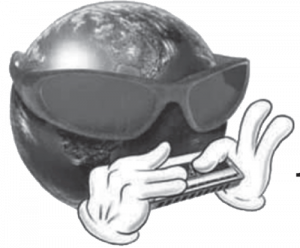 2012 Good in the Hood Music & Food Festival & Parade -- celebrating 20 years of uniting community
KBOO is a proud sponsor of 2012 Good In the Hood, celebrating 20 years of uniting community!
What:
The Good In The Hood Multicultural Festival
 
Kick-Off Gala:
Thursday, June 14, 6-9:30 PM
McMenamin Kennedy School
5736 NE 33rd Avenue, Portland, OR
 
Good Neighbor Night:
Friday, June 22, 6-9:30 PM
Lillis-Albina Park
N. Flint & Russell Streets, Portland, OR
 
Parade:
Saturday, June 23, 11 AM
King School Park
NE Grand & Going, Portland, OR
 
The Festival:

Saturday, June 23, Noon – 9:30pm,
and Sunday, June 24, Noon – 7:30pm
Lillis-Albina Park
N. Flint & Russell Streets, Portland, OR

Donation: 2 cans of food
No Pets Allowed

More Info:
http://www.goodintheneighborhood.org/
We are pleased to invite you to participate in the Annual Good in the Hood Multicultural Music & Food Festival. This year it's going to be BIG.., we're celebrating 20 years of hosting the Festival; we're going back to our original name; and we're moving to a larger site, still in the "hood"; Lillis-Albina Park located on N. Flint and Russell Streets.
Our annual Festival will continue to feature new entertainment, and food vendors. Additional Festival highlights include the Good in the Hood Community Parade scheduled for Saturday, June 23th at 11am. Of course, what would the Festival be without the Kick-off scheduled for Thursday, June 14, 6 to 10pm at the McMenamins Kennedy School, 5736 NE 33rd Avenue in Portland.
The event has become a historical annual event spearheading neighborhoods throughout Portland to engage in the momentum of our city as a whole in its celebration and the defining of "Neighborhood". Held annually the last weekend in June, its birth revealed a recognition and celebration of wealth within the neighborhoods we reside.
Volunteers Wanted
The GITH Planning Team is actively seeking volunteers for the 2012 Festival. You can fill out a Volunteer Applications for the 20th Anniversary Celebration online. Volunteer and get a FREE T-shirt. Get to know new neighbors, and be a part of something great within your community!
History
The 2011 Festivities were absolutely wonderful and the community's response was overwhelming. We had over 10,000 people attend for the 3 days! 
Holy Redeemer Catholic School was the vision that ignited the now celebrated Good in the Hood.
 For the past 7 years, King School Park has carried on this vision to capture audiences from the N/NE community, as well as communities throughout Oregon and Washington. Last year we reached out to over 30,000 residents living within our N/NE Portland neighborhoods, and over 10,000 of those residents enjoyed three days of fun, music, food and festivities. The Good in the Hood mission is to stimulate community economics and provide invaluable resources for individuals and families in a multi-cultural music & food venue. Dedicated volunteers work more than 2000 hours each year to help make the festival a huge success.
Kickoff
Each year the Festival gears up with the annual kick-off celebration, which is scheduled one to two weeks prior to the event. The purpose of the pre-event is to recognized our esteemed sponsors, generate capital through the evening's proceeds, and an opportunity for the planning team to kick-back and enjoy good food, fun, and live entertainment prior to the big event. The kick-off is hosted by McMenamins Kennedy School located at 5736 NE 23rd. The date for 2012 is Thursday, June 14, 6pm to 10pm featuring live music by Shirley Nanette and DJ Michael Morris, MCing by Paul Knauls Sr., dancing and great food!
Good Neighbor Night
Features live music by the Andy Stokes Band and Nekked Bonz. This runs from 6-9:30pm on Friday, June 22 at Lillis-Albina Park. 
Parade Information:
| | |
| --- | --- |
| Parade Staging Area: | King School Park |
| Check-in time: | 9:00 – 10:45 am, Saturday, June 23rd |
| Parade Roll-out: | 11:00 am (approximately 1 ½ hours) |
The Festival:
And of course, there is the fabulous multicultural festival. You'll see some of the NW's finest musicians and entertainers, eat ethnic cuisine, and shop around at some wonderful booths.
Ethnic food
Marketplace
Beer & Wine Garden (21+)
Kidspace
Information Village
3-Point Basketball Shoot-Off
Two Stages of Entertainment, including the GITH Youth Stage
$5 Bike Helmet Sale
Free Giveaways
Puppet Shows 
Games
Performances by:
Byron "Blu" Mitchell
Patrick Lamb
Soul Vaccination
Ocean 503
Kirk Green
Seattle's Own Goody Bagg Band
Klyntel
Ayron Jones & The Way
Black Staxx
Melao de Cuba