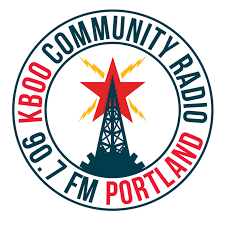 Published date:
Monday, May 16, 2022 - 1:36pm
KBOO is looking for a Full-Charge Bookkeeper. Are you the right candidate?
Please, email your resume and cover letter to hiring [at] kboo [dot] org​. Apply by Sunday, June 12 at midnight (PST).
REQUIRED: Please answer the following question in your cover letter, "How will you incorporate KBOO's values of justice, equity, and inclusion in KBOO's finance department?"
---
KBOO Community Radio
Job Title: Full-Charge Bookkeeper
Reports To: Station Manager
Employment Status: Non-exempt
Hours: Full-Time 40 hours per week
Direct Reports: None (works in close coordination with and supports volunteers)
General Description: Full-Charge Bookkeeper has primary responsibility for KBOO's accounting, bookkeeping, and reporting functions. This position works to ensure that all financial systems function effectively, that reports are prepared in a timely manner, and has certain designated responsibilities for benefit administration. The Full-Charge Bookkeeper works with the Station Manager, Board, Staff and Finance Committee.
Minimum Qualifications:
Bookkeeping and accounting skills
Experience processing Accounts Payable (A/P) and Accounts Receivable (A/R)
Experience with QuickBooks accounting software
Excellent organizational and time management skills and attention to detail
Ability to self-direct workflows and prioritize tasks
Ability to work with colleagues and volunteers in a multicultural, cooperative, progressive organization.
Ability to maintain systems and information security
Desired Skills:
College-level coursework in accounting
Non-profit experience
Proficiency in Google Suite
Essential Functions:
Manage A/P and A/R
Maintain an accurate General Ledger, including month-end and year-end journal entries.
Work with Data Coordinator, Membership Director and Development Director to record donations, earned income, and other cash receipts in the General Ledger. Reconcile QuickBooks to Donor Perfect on a monthly basis.
Reconcile organizational financial accounts (including bank accounts and credit cards etc.) monthly.
Reconcile all balance sheet accounts monthly to close the books on an accrual basis.
Prepare and send invoices to advertisers, underwriters, and co-sponsors as needed; track contracts; and record invoiced amounts in A/R.
Prepare deposits for the bank, including scanning all checks, weekly.
Open and log checks, cash and credit card transactions.
Produce monthly financial statements including balance sheet, Statement of Revenue and Expenses, actual to budget comparisons, cash flow projections and variance analysis for presentation to the Station Manager and Board Treasurer.
Track fixed asset acquisitions and deletions, and record depreciation.
Record invoices and verify authorization to pay approved vendors
Obtain completed W-9 forms from vendors if applicable.
Prepare and distribute 1099 Forms annually
Assist Station Manager with creating KBOO's annual budget and following the budgeting timeline.
Manage timekeeping system, assist employees with payroll related questions and issues, and process bi-weekly payroll using an outside payroll service such as ADP
Collect and compile information for annual financial audit and complete CPB Annual Financial Report and other CPB reports if necessary
Transfer money among KBOO bank accounts as needed
Meet with insurance agent at least annually to ensure KBOO maintains insurance coverage to the levels specified in the Collective Bargaining Agreement (CBA) and other types of insurance needed for the station
Maintain restricted funds and endowment funds as required.
Create and manage restricted fund budgets, processes and accounts.
Responsible for administrations, corresponding tasks, and overview with new hires for 401k, healthcare and dental.
Serve on the Finance Committee and present monthly financial statements and other reports to the committee.
Maintain comprehensive business records.
Maintain a comprehensive desk manual for all financial activities.
Provide training to the Board, Staff, and Finance Committee members as needed for understanding financial statements, and budgeting process.
Attend all-staff meetings
Identify and address institutional and individual acts of oppression at KBOO. Ensure there is interruption of the oppression, follow-up and support for those impacted as well as documentation/record keeping of the incident. Training to be provided.
Other duties as assigned on a temporary basis related to the Full Charge Bookkeeper position.
Compensation
This is a full-time hourly position with a starting salary and annual step increases determined by the Collective Bargaining Agreement.
Union-Shop
All represented staff at KBOO are part of the Communications Workers of America (CWA) Local 7901. This position is part of the Bargaining Unit, and the person hired into this position will, as a condition of employment, pay member dues (or equivalent to cover the cost of representation), to CWA Local 7901 by the 30th day of their employment. There is a six-month probationary period.
Benefits
Benefits for this position are established in the Collective Bargaining Agreement. This includes medical and dental coverage. This position also offers paid vacation, sick leave, and 13 paid holidays. Overtime for all hours worked over 40 hours per week.
Working Conditions
KBOO has about ten paid employees and about 300 volunteers. The atmosphere can be intense and stimulating. The ability to work in this kind of environment is essential.
Equipment Used
Computer, voicemail, copier, general office equipment
Equal Opportunity Employer
KBOO Community Radio is an equal opportunity and affirmative action employer. Women and people of color are encouraged to apply. Our organization does not discriminate on the basis of age, race, religion, color, sex, national origin, marital status, sexual orientation, class, gender identity, creed, physical or mental disability.