KBOO's Power is out
10/25 6:30 pm - KBOO, along with thousands of other Portlanders, is currently experiencing a power outage. We are in touch with PGE and will be back on the air as soon as possible!
Matt Bors and Ted Rall
program date:
Thu, 06/14/2012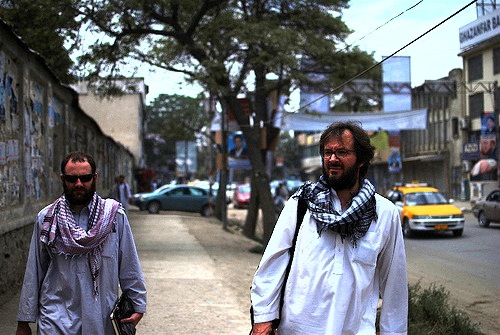 In this extended version of Words & Pictures, we welcome Matt Bors and Ted Rall back to the KBOO studios for a freewheeling and often hilarious conversation about the burgeoning field of comics journalism. Two years ago, Matt and Ted had just returned from an unembedded fact-finding mission to Afghanistan. Since then, Matt has become the 2012 winner of the Herblock Prize for editorial cartooning and a driving force behind the international media platform Cartoon Movement. Ted's latest work, The Book of O(bama): From Hope and Change to the Age of Revolt, has just been published by Seven Stories Press.