KBOO's Youth Collective Turns 10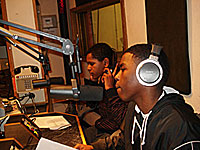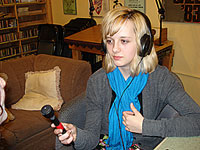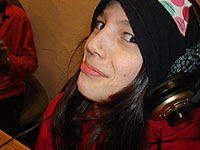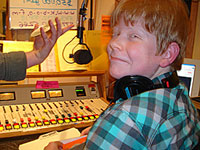 For immediate RELEASE
Portland, Oregon—April 27, 2012—KBOO's Youth Collective has been teaching youth skills in radio production for 10 years. Open to all youth under 21 years of age, we've trained over 100 individuals, and have worked with community groups such as: Outside In, Native American Youth Association, David Douglas Alternative Program, Roosevelt High School, Centennial Learning Center, and many others.
In this innovative model of participatory youth programs, the collective members are responsible for creating two radio programs aired on KBOO each month.
The public is invited to join the celebration of their 10th Anniversary at the KBOO studio, 20 SE 8th Ave. in Portland, for an evening of radio production, community engagement, and refreshments.
For more information about KBOO's Youth Collective, or the Birthday Party, contact Erin Yanke at 503-231-8032 ext 221, or [email protected]
###
KBOO Community Radio broadcasts to Portland at 90.7 FM, Corvallis at 100.7 FM, and Hood River 91.9 FM, and streams its signal worldwide via the internet at http://live.kboo.fm:8000/high.m3u. The KBOO Foundation supports KBOO's mission of working together to transmit culture, news and music that matters. For more information, visit http://kboo.fm.
MEDIA CONTACT:
Ani Haines
The KBOO Foundation, KBOO Community Radio
[email protected]
(503) 231-8032 x 213
###