Produced for (Program name):
Air date:
Thu, 02/03/2011 - 12:00am
Interviews with Kenneth Miller on Marie Mason & CMUs. Plus Peter Schoonmaker with Illahee.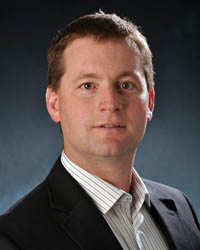 Fixing Climate Through Energy Innovation
February 3, 2011   Roger Peilke
We won't solve problems with solutions from the past.  But that's exactly what we're doing with climate change. We're using the same old ideas - CO2 targets, hefty carbon taxes, cap and trade, emissions reductions.   It's not working.   It's time to try something different: energy innovation. Oregon has been an innovator in renewable energy and efficiency for over a decade. But unless the rest of the world joins us, we're headed toward a hot planet.Political scientist Roger Pielke has some common sense suggestions that climate activists may not like. But here's a question for them: how's it going for you so far?Unless otherwise noted, all lectures begin at 7 PM at the First Congregational Church, 1126 SW Park Avenue in Portland.
 The Illahee Lecture Series began in 1999 and has hosted over 100 nationally and internationally known speakers. The lectures provide a forum for science-based, policy-relevant environmental inquiry. Please visit our archives page for more information about our past lectures.
What do Lynn Stewart, Marie Mason and Susan Lindauer have in common?  They have all been to a CMU...
On September 26th of 2010 Kenneth Miller and Erik Davis reported that fellow  IWW Worker Marie Mason, a long-time member of the Industrial Workers of the World, is currently serving a 22-year sentence for two acts property destruction in 1999 and 2000, events in which no injuries were intended, and in which none occurred.Marie has received the longest sentence of any of the Green Scare defendants, whose prosecution in America appears to be the new front line in the revived COINTELPRO-esque actions of the state.  Carswell is located on a military base in Texas, it is a "medical" detention center (Although there is a long list of inmates who died or were maimed at the prison).  But that's not what makes this prison different.  Carswell is a beast called a 'Communications Management Unit' designed to silence voices of dissent.  There are only two such entities, and neither is constitutional.  We encourage everyone to write to Marie Mason in prison.  You can send her books, one at a time and only through websites or the Books for Prisoners Program.  Click on the link below for more info.
Marie Mason #04672-061,  FMC Carswell,  Federal Medical Center,  P.O. Box 27137,  Fort Worth, TX 76127
Update Required
To play the media you will need to either update your browser to a recent version or update your
Flash plugin
.