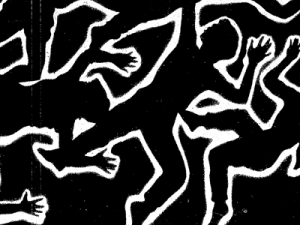 8/6, Out of the Shadows: Remembering Hiroshima and Nagasaki, 6pm at NW Naito Parkway & Couch
KBOO is a proud media sponsor of Out of the Shadows: Remembering Hiroshima and Nagasaki
Please mark your calendars and plan to join us for Out of the Shadows: Remembering Hiroshima and Nagasaki, our 2012 commemoration of the nuclear bombings of these two Japanese cities in August of 1945. We will have guest speakers, performers, activities, and opportunities for YOU to get involved in making sure that nuclear weapons are never used again.
Join peace and community groups in Portland to mark the 50th year of commemorating the bombings of Hiroshima and Nagasaki for program of speakers and performers featuring Washington State Poet Laureate Kathleen Flenniken on August 6th, 2012.
Carol Urner, age 83, helped organize the original 1962 Portland commemoration and remains on the planning committee today. "College students and young mothers began this commemoration in response to both the Berlin crisis which brought the world to the brink of nuclear war, and to the continued atmospheric testing which threatened us all personally, especially our children," said Carol Urner of Women's International League for Peace and Freedom. "Considering that the United States still has more than 1700 nuclear warheads ready to be launched at any moment, this commemoration remains an important way we involve younger generations in remembering the horrors of nuclear weapons and in working for a nuclear free future."
Speakers/performers include:
Kathleen Flenniken, Poet Laureate of Washington State  
Rev. Dr. Lowell Greathouse of the United Methodist Church  
Traditional Japanese Youth Dance directed by Sahomi Tachibana
Drumming by Place of Our Ancestors, of the Confederated Tribes of Grand Ronde
Saori Erickson, award winning soprano, recent Grant High School Graduate
Ailish Duff, winner of the Oregon PSR Greenfield Peace Writing Contest 2012
Chisao Hata, Performance Artist
Sean Tenney, Oregon PSR Shadow Project coordinator
Hosted by Ronault "Polo" Catalani, Portland Office of Equity and Human Rights
Free and open to the public.
As part of our annual commemoration of the bombings of Hiroshima and Nagasaki, please also plan to join us for The Shadow Project, a public art project chalking outlines of human bodies on sidewalks in the week leading up to August 6th to honor the lives lost and to encourage Portlanders to work for a world free of nuclear weapons.
Shadow Project trainings will be held on Saturday, July 28th at 1:00 PM and on Monday, July 30th at 5:30 PM. To request a presentation to your group or register for one of the trainings, please contact us today.
Download the event flyer or find us on Facebook and help us spread the word!