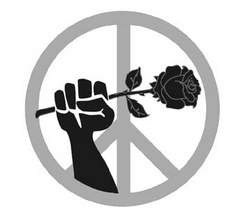 KBOO is a sponsor of Occupy Portland Not Afghanistan to Connect Economic Justice and Peace Issues
KBOO will live stream Occupy Portland, Not Afghanistan on October 6 from noon - 5 pm
October 6 & 7, at 12:00pm-5:00pm
RALLY, MARCH AND TEACH-IN TO MARK ANNIVERSARIES OF 2001 AFGHAN INVASION AND OCCUPY PORTLAND
"Occupy Portland, Not Afghanistan" Events Planned October 6 & 7, 2012 to Connect Economic Justice and Peace Issues
Saturday: Shemanski Park (South Park Blocks at Salmon);
Sunday: PCC Cascade (N Albina & Killingsworth)
BRING NON-PERISHABLE FOOD DONATIONS TO PCC CASCADE ON 10/7!!! Donations to benefit Right 2 Dream Too & Sisters of the Road.
Momentum is building for two days of action protesting the 11th anniversary of the US invasion of Afghanistan and marking one year since the start of Occupy Portland on Saturday, October 6 and Sunday, October 7, 2012. Under the banner title "Occupy Portland, not Afghanistan," at least 50 organizations are now supporting the events. A Saturday march and rally will begin in Shemanski Park (the South Park Blocks at Salmon St) and the Sunday workshops will be held at Portland Community College's Cascade Campus (N Albina and Killingsworth). Both events will connect the economic injustices of US policy to the wars and occupations. Events on both days will run from 12:00 Noon to 5:00 PM.
The organizers of the event have broadly laid out these political platform points to further explain the days' theme:
Money for Jobs, Education, Health Care, Housing, and the Environment--Not War
End the Wars and Occupations--No Nukes, No Drones
Main Street, Not Wall Street--Power to the People
Restore Constitutional Rights
The events revive a collaboration between Occupy Portland and peace and social justice groups established in 2011 when the 10 years in Afghanistan march and rally coincided with the occupations of Lownsdale and Chapman Squares downtown.
With the recent announcement that Oregon's National Guard will send a huge deployment to Afghanistan in 2014, a study showing that drone strikes actually increase violent reactions, rather than quelling them, as well as the recent marking of Occupy Wall Street's first anniversary on September 17, the timing for the events seems urgent.
Teach-ins & workshops include:
PCC Peace and Conflict: The Imposition of Order Through Violence: The U.S. in the Muslim World
Freedom Socialist Party: Alternatives to Capitalism and War
KBOO: Peak Oil & Empire
War Resisters League: War Tax Resistance 101
Occupy Portland/People's Budget Project: Where's the Money?
WILPF: End Wars and Occupations – No Nukes! No Drones!
Radical Women: To Defend Afghan Women, End The War
KBOO: The Surveillance Security State
Cascadia: Cascadia Bioregion/Free Cascadia
AFSC: Non-Violent Conflict Resolution/Building an Anti-war curriculum
OTHER INFORMATION: While we encourage everyone to return to the park after the march ends (at about 3:30 PM), we also want to be sure folks know that there is a "Paid Sick Days Now!" rally happening on Saturday October 6 at 4 PM at Holladay Park (NE Multnomah and 13th, near Lloyd Center), a quick MAX ride from downtown. For more information contact IWW (one of our endorsers!) at 971-266-1891 or visit paidsickdaysnow.org.
Information on the Saturday rally, the Sunday teach-in schedule (including information about food and a planned "food-raising drive"), volunteering, promoting (including posters/flyers) and sponsoring/endorsing the event are on line at the PJW website, http://www.pjw.info/oct0612announce.html