KBOO's Power is out
10/25 6:30 pm - KBOO, along with thousands of other Portlanders, is currently experiencing a power outage. We are in touch with PGE and will be back on the air as soon as possible!
The 2011-2016 KBOO Strategic Plan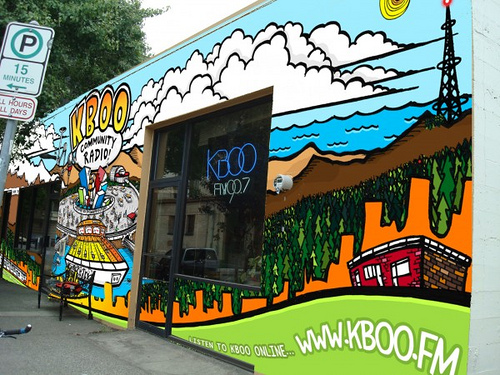 Photo & Design by KMF Illustration
Finalized 2011-6-6
The previous draft is 2011-04-06.